Skip to Content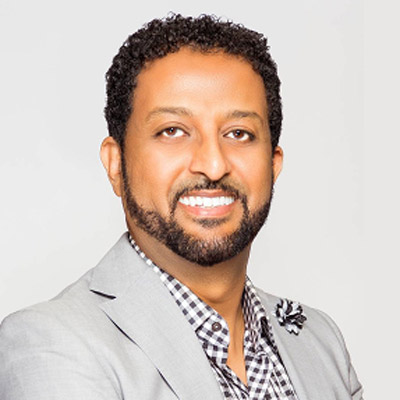 About Dr. Berhane
Dr. ChiChi Berhane is a plastic and reconstructive surgeon who possesses a skill set that cannot be duplicated. Those who know Dr. Berhane best describe him as being a perfectionist who is thorough and carries out all tasks with exact precision. It is this inherent proclivity, combined with excellent training in the field of aesthetic and reconstructive surgery, which makes Dr. Berhane a sought out plastic surgeon. His artistic abilities and technical aptitude produce flawless results. He specializes in obtaining natural enhancements that are Tailor-Made for each individual. His goal is to give you the self-confidence that you need to conquer all that your heart desires.
Dr. Berhane spent his undergraduate and medical school years in North Carolina, where he attended his undergraduate at the University of North Carolina at Chapel Hill. He graduated with, highest honors, and earned the Phi Beta Kappa distinction. After completing his medical school where he excelled among his peers, earning induction in to the Alpha Omega Alpha; medical honor society. He was subsequently accepted into the competitive General Surgery residency program, he completed his training as a chief resident. He was then selected to complete highly competitive plastic surgery training at the University of Miami, one of the oldest and most respected plastic surgery training programs in the country. Dr. Berhane received comprehensive training in both cosmetic and reconstructive surgery. He was then selected to complete a prestigious Craniofacial and Pediatric Plastic Surgery Fellowship at the Children's health care of Atlanta (Scottish Rite and, Egleston hospital at Emory hospital) an honor only a select few plastic surgeons receive. This is an advanced specialty with an emphasis on facial surgery and reconstruction of complex deformities in children. He earned several awards for research and teaching, published multiple peer-reviewed journal articles & book chapters, gave numerous national presentations during his general surgery and plastic surgery training. Dr. Berhane serves as the Director of plastic and reconstructive surgery at shepherd center as well.
Dr. Berhane's surgical skills were perfected through his extensive training and experience. His plastic surgery training and practice in Miami with some of the most respected and pioneer plastic surgeons in the world such as Dr. James Stuzin in facial aesthetics, Dr. Constantino Mendieta in Brazilian butt lift and body contouring, Dr. Leonard M Hochstein in breast augmentation to name a few have contributed to his superior surgical skills. His training and experience in cosmetic surgery at one of the nation's leading cosmetic surgery place is why Dr. Berhane is considered one of the foremost Plastic Surgeons today. Dr. Berhane's results are of paramount importance. He specializes in minimal scarring plastic surgery by employing the latest techniques. As he is never satisfied, Dr. Berhane is always looking for the newest, most advanced techniques and technologies to improve his surgeries and to tailor the patient's surgical results. That is why each individual patient's results are their own masterpiece. This outstanding Tailor Made Looks results and his continual strive for excellence that continues today in his private boutique practice in Buckhead, making him enjoy a high level of patient satisfaction and trust, and to become one of the most highly sought after plastic surgeons in the Atlanta area.
Dr. Berhane believes that the most important aspect of plastic surgery is developing a relationship with his patients that allows him to understand their aesthetic and reconstructive goals. Plastic surgery is unique among medical specialties in that the patient's desires are central to treatment planning. Dr. Berhane's role as a plastic surgeon is first to listen to the concerns of the patient and then evaluate the patient relative to these concerns and finally educate them with regard to their Surgical and none surgical options. We find it very important to make each and every one of our patients feel comfortable the second they walk into our office. Our mission at Tailor Made Looks is to provide a physical transformation that will propel you towards a healthier body, self-image, and more enriched life. Being an elective and cosmetic surgery, our team not only helps our patients get emotional support before and after surgery but also commits to providing personalized and quality care to you. We will do our very best to make sure your journey is not only an aesthetic success but also make sure you feel 100% pleased with the pre and post-op care you receive
Philanthropy is critical to our mission, Dr. Berhane was exposed to the very personal benefits of helping others early on through his life. He has volunteered for medical missions numerous times with MedShare to South America, Doctors without Borders to Africa, Operation smile to Asia, and Georgia Surgical Expedition to Southeast Asia to perform plastic and reconstructive surgery on adults and children's in underserved areas. He experienced the joy felt by a variety of reconstructive surgeries performed on adult patients, and cleft lip and palate patients treated through a medical mission trip. Today Dr. Berhane continues this medical mission through his work, with different organizations twice a year for 2 weeks treating those in remote and underserved areas all over the world. Dr. Berhane continues to be involved locally by participating in a non-profit event that raises money for breast cancer research and helping local homeless shelters.
Dr. Berhane does perform Plastic and Reconstructive surgery free of charge on patients born with congenital disfigurement, military service patients and families, victims of trauma, and domestic violence, who have genuine financial constraints. Please note that this generous work does not extend to patients wanting free cosmetic surgery. Please send your genuine stories and photos directly to TailorMadeLooks@gmail.com for consideration. The stories will be treated with the utmost confidentiality.